Organisation of the conference "Industrial electric heating: innovative technologies and development trends in modern economic conditions" was carried out by "Industrial Heating", representing the interests of the industrial cluster of SST GK in the Northwestern Federal District — the engineering company SST Energomontage, the "Delta Proekt" Centre of industrial design and Gamma Special Design Bureau.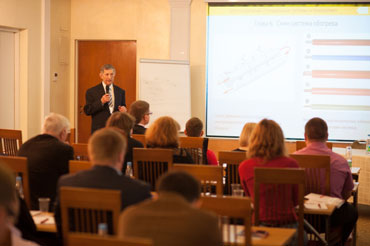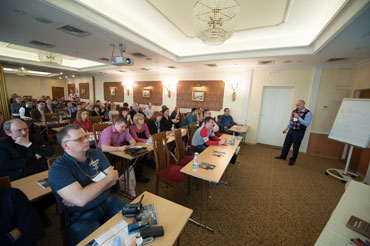 The conference was attended by heads and specialists of engineering companies, design organizations and industrial companies operating electric heating systems in the North-West Federal District.
In attendance at the conference were: Head of Development at SST Energomontage, SA Malakhov, director of Delta Project, MV Prokofiev, deputy chief designer of Gamma Special Design Bureau, SG Huk, Head of Thermal Insulation at SST Energomontage, VA Frolov, Advisor to the SST CEO, the chief editor of "Industrial electric heating and electric heating systems", N. Khrenkov Ph.D.
Conference participants agreed that running a full-cycle production of conductive plastic and self-regulating heating cables at "Gamma", is an important step in the development of the industry. The emergence of self-regulating cables, made in Russia which meet international standards of quality and reliability, will provide a significant acceleration of the process of import substitution in the segment of industrial electrical heating systems.