This year AQUA-THERM Moscow, the XX International Industry Trade Show and leading event in Russia in the HVAC and Pool industry,was held on February 2-5, 2016 at Crocus Expo Trade Center. More than 650 companies from 30 countries introduced their products and solutions for domestic and industrial heating, plumbing and water systems. At Aqua-Therm Moscow 2016, "Special Systems and Technologies", the largest producer of electric heating systems and solutions for engineering infrastructure, presented its line of industry solutions for heating, water supply and sanitary engineering.The event focused on the energy efficiency best practices and latest technologies to experience global environmental concerns to business.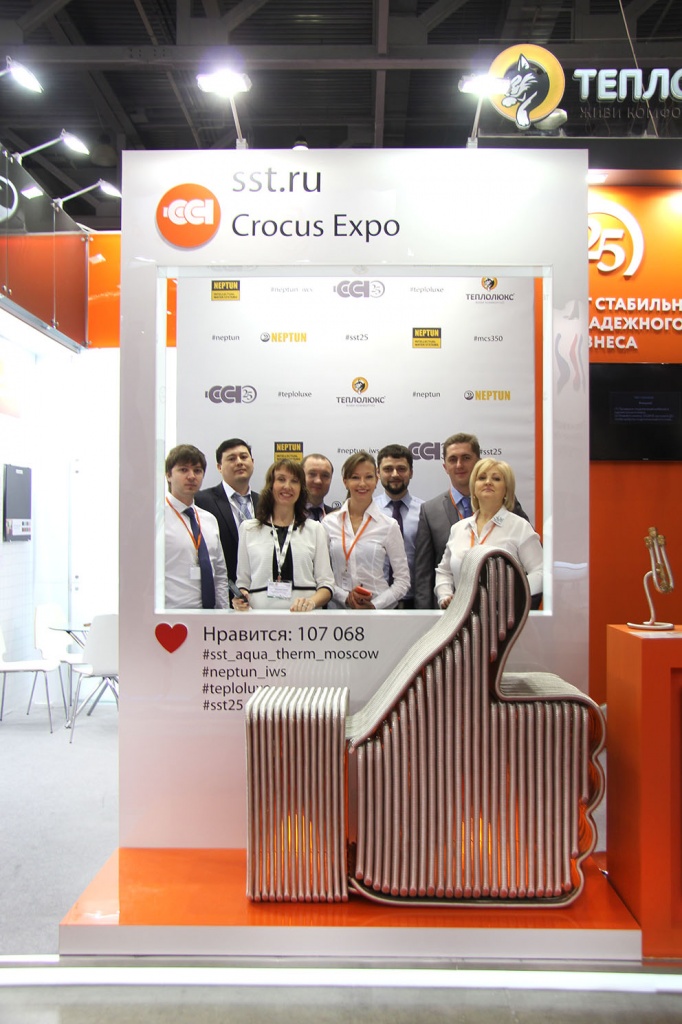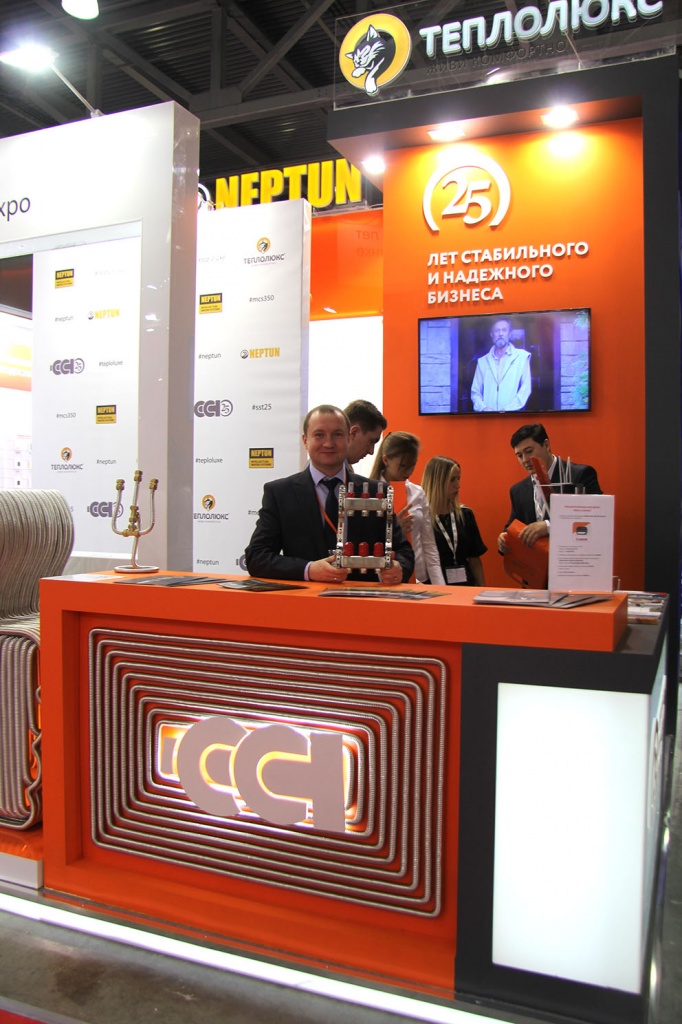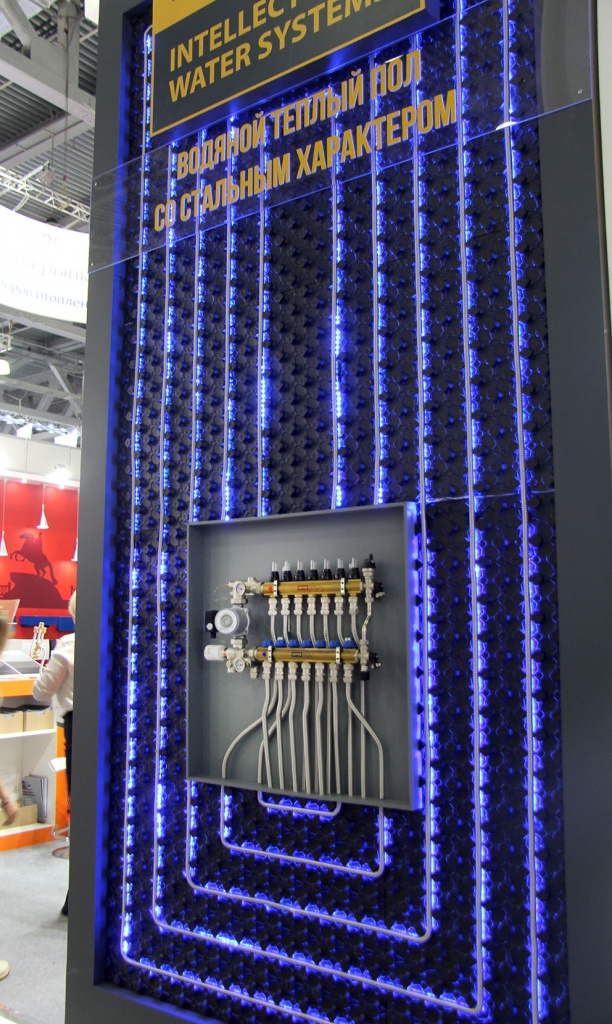 The main SST exhibit at Aqua-Therm Moscow 2015, wereNeptune Intelligent Water Systems based on flexible stainless steel tubing which is the perfect solution for engineering appliances.They are widely used in electric heating, plumbing, fire sprinkler, and water underfloor heating systems. The range of Neptune IWS products includes all the tools and accessories necessary for hydronic warm floors installation. The special software helping make the proper calculations and selection of the system elements, as well as a lineup of manifolds made from Neptune IWS stainless steel, would make your choice complete.
The wifi control module Neptune ProW+ , another new release of SST Group, was also highly welcomed. In addition to the standard leak detectionfeatures, the new module serves as a hot/ cold water-flow monitoring system. The free Android and iOS Apps Neptune ProW+WiFi allows you to manage system settings, get notifications of any possible leak, water meter readings and status information on ball valves and back-up powerfrom anywhere you are at the moment. The application is designed for mobile devices running on iOS and Android platforms. The new module and mobile application are compatible with all water leakage sensor models and Neptune ball valves.
The visitors could discover a wide range of SST heating solutions for comfortable and safe living, including electric underfloor heating systems, thermostats and related mobile apps, Neptune water leak control systems, glass towel warmers, mirror demisterpads, and a mold prevention system.