On June 15, an on-site MP Visitors' Day took place in Ivanteevka, with participation of the local Coordination Council for development of small and medium-sized businesses. During the event, city leadersand local business heads visited two SST Group production sites, located in Ivanteevka: IWS Plant and Gamma Special Design Bureau.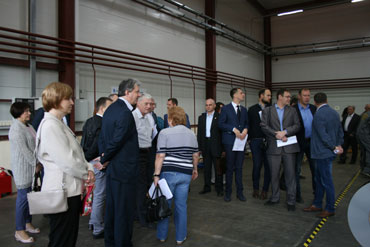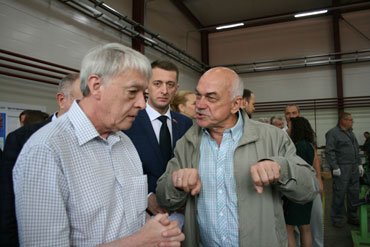 The director of IWS Vladimir Grechkov, gave guests a tour of the production line and presented a recently manufactured product range. Corrugated stainless steel piping, produced at the "IWS" plant is used in heating, water supply and fire extinguishing systems and for gas fittings, arrangement of underfloor water heating and protection of electrical cables. The guests applauded the factory's level of equipment and enterprise capabilities in the implementation of import substitution programme. Vladimir Grechko told guests about the planned launch of new products, including electric smooth-walled pipes of small and medium diameter.
The Director of Gamma Special Design Bureau, Andrey Proshin, told guests about the unique production of conductive plastics and their subsequent use in the manufacture of self-regulating heating cables. The "Gamma" production and testing facility, located in Ivanteevka, has no parallel anywhere in Russia. The launch of this production line will allow for the import substitution programme within the market segment of electrical heating systems for the country's fuel and energy and defense companies to be implemented in full. To meet the growing needs of Russian industry for domestic self-regulating heating cables, in the near future "Gamma" plans to increase output volumes and the expand production lines.
The developments of IWS Plant and Gamma Special Design Bureau, will provide an increase in tax revenues in the Ivanteevka budget as well as that of the organization's for the creation of new jobs for highly qualified specialists.