SST Group has successfully passed the re-certification audit of the Quality Management System. NadezhdaDedyaeva, SST Executive Director and Irina Danishevskaya, a SST Commercial Director, coordinated he re-certification audit procedures.
The compliance with the quality management system requirements of ISO 9001: 2015 as well as the national standard GOST R ISO 9001-2015 was affirmed by the international certification body TÜV Rheinland and the national integrated management systems certification institute "Quality Management and Certification Center".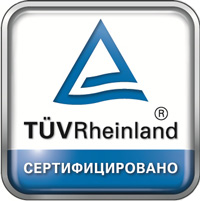 GOST R ISO 9001-2015 Certificate TÜV Certificate.